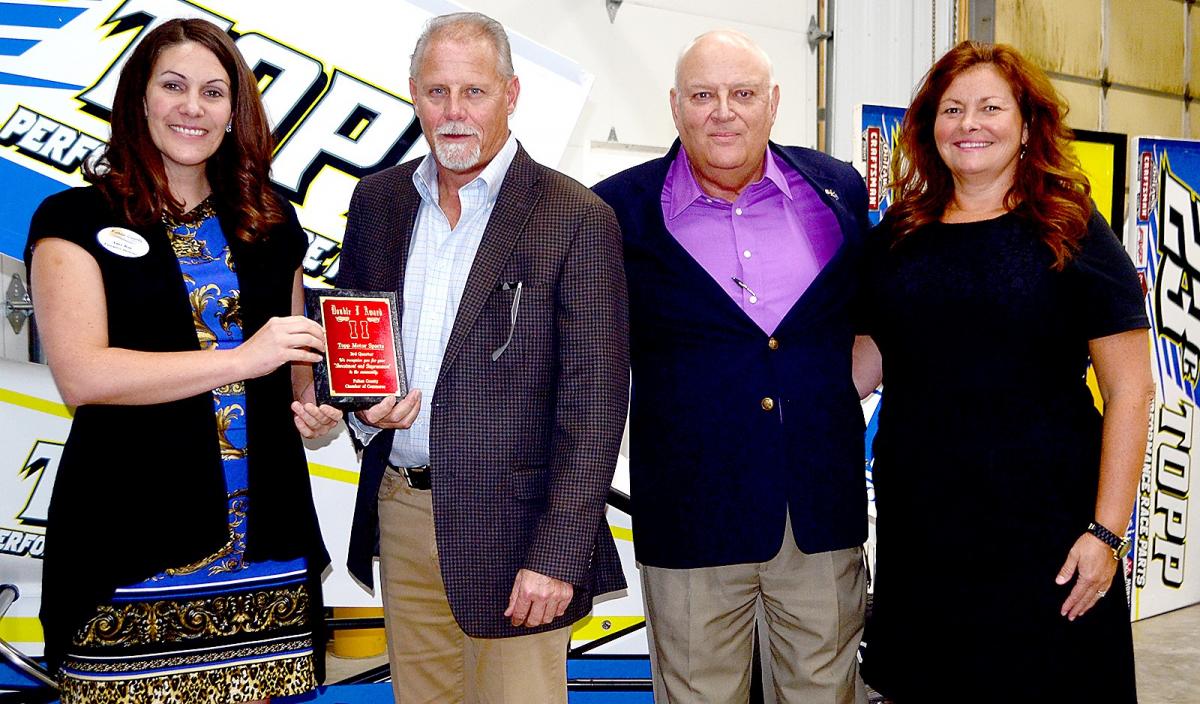 As we wrapped up our 2016 racing season, we were pleasantly surprised to learn that we had won the 3rd quarter Fulton County Chamber of Commerce Double I award! This award recognizes businesses and their commitment to invest in and improve our community. We couldn't ask for a more supportive community. Thank you Fulton County Chamber of Commerce!
Photo credit to Mike Kenny, Courtesy of The Rochester Sentinel
Shown from left Amy Roe, chamber executive director, Kevin Birchmeier, TOPP Motorsports owner, Mayor Ted Denton, Kendra Chudzynski, chamber board member.